Studio Kyoto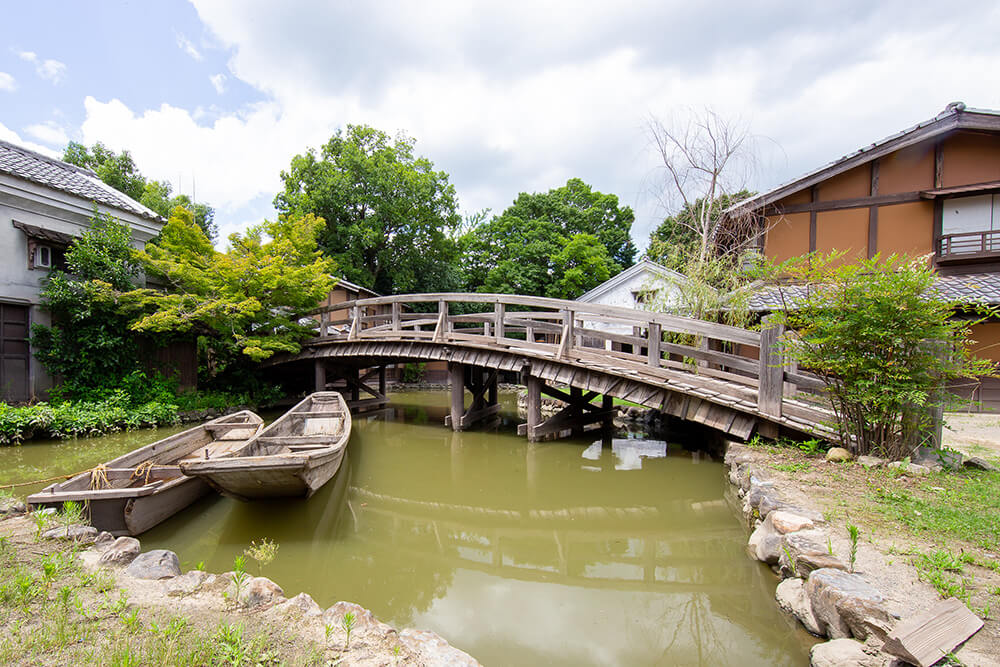 Realistic Scenery Based on Historical Research
Shochiku Kyoto Studio is proud to present its outdoor set, which can flexibly accommodate all sorts of settings and is suitable for shooting scenes covering a wide span of eras from the days of samurais and ninjas to modern times.
There are six stages of various sizes, ranging from 395.2 m² to 668.16 m². The stage floors are bare soil, but floor panels can be laid down for a contemporary set, making it suitable for commercials as well. We have all the staff and resources necessary for film production, covering artistic design, props, filming, lighting, sound recording, directing, and production, as well as on-site companies supplying costumes and hair dressing (Shochiku Costume and Yagi Katsura). There are also post-production facilities for TV productions including MA room, editing room, and screening room.
Studio MAP
Please click on each area for more details.